Our Hours for Breakfast and Lunch are:
Breakfast - Monday - Friday: 8:00am - 10:30am & Saturday: 8:00am - 11:30am
Lunch - Monday - Friday: 10:30am - 2:30pm & Saturday: 11:30am - 2:30pm
Brunch - Sunday - 9:00am - 1:00pm
Fresh & delicious food served daily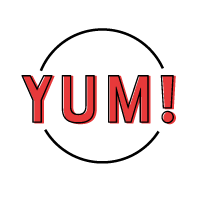 Off the beaten path in Southern Pines is a favored local bistro. Our quaint atmosphere, locally sourced ingredients and warm hospitality make Midland Bistro the perfect spot to enjoy breakfast or lunch.
We had the BEST lunch and the best service yesterday!! My mother had the prime rib dip and the chocolate peanut butter cake and I had the lobster roll and the famous coconut creme pie..my new favorite place, what an awesome LOCAL atmosphere and we loved it!!!
- Amanda Davis
Midland Bistro is a very cute and unique place to enjoy a meal. Kelly and her team do a wonderful job. The service is great, and the food is fabulous. Midland Bistro is a great surprise to us, and, oh, by the way, the pecan tart is unbelievable! We will be back!
- Lane West
Such a beautifully quaint place. Love it. The cinnamon roll waffle was to die for! If you have never been, you MUST check it out!
- Jessica Fessenden
Simply call 910-420-1030 to place your order.
Breakfast Monday - Friday: 8:00am - 10:30am
Saturday: 8:00am - 11:30am
Lunch Monday - Friday: 10:30am - 2:30pm
Saturday: 11:30am - 2:30pm
Brunch - Sunday - 9:00am - 1:00pm
2160 Midland Rd
Southern Pines, NC 28387
© 2021  Midland Bistro | Designed by Pine & Pixels